Our Services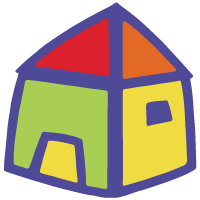 Whether you are looking to rent a new flat or purchase property, LIVINGSTONE can assist you with all of your real estate needs in one place. Come see us and we will be happy to work with you to set up a strategy that is best suited to your individual requirements.
Property Rentals
We are ready and waiting to help you to find your ideal flat, house, lot or commercial space for either short or long-term durations. You can rely on us to guide you through the rental process, from searching for the perfect place to finalizing all details of the contract. Our commission is flexible, though usually one month's rent. Of course, we will continue to be available for you even after you have moved in just in case any problems arise.
Property Sales
Buying a flat, house, lot or commercial space can be a daunting task, especially if you are in a foreign country. Let us make it easier for you!
By coming to see us, we can begin the journey towards successfully making you a property owner in the Czech Republic. After consulting with you, we will exhaust our database looking for matches or even launch new searches among our trusted partners to find properties that answer your requests. Before arranging viewings we will ensure that the properties adhere to their descriptions and are offered by the actual owners. Then we will accompany you to see the selected properties and facilitate discussion between you and the owners.
Helping you find an ideal property isn't the end of our work. Should you decide to make an offer, we will be with you through the entire negotiation process, as well as during legal consultations provided by one of our partners. If you need an appraisal for tax purposes we can arrange it. We are even able to help you avoid expensive bank or notary escrow fees by providing you with a cheaper alternative.
Whatever your specific needs may be or obstacles encountered along the way, you can count on LIVINGSTONE to work diligently to find the solutions. Our commission generally runs around 3-5% of the sale and we guarantee that for this sum you will receive more than 100% dedication in all of the aforementioned aspects of the sale.
Additionally, if you are a foreigner without a long-term visa, we can also help you with a shelf S.R.O or S.R.O. setup to enable you to make your purchase.
We invite you to come talk with us and look forward to beginning this exciting adventure with you!
Contact
LIVINGSTONE Real Estate Ltd.

Prokopova 15
130 00 Praha 3
Tel: +420 257 311 814
Mobile: +420 777 07 10 10
E-mail: info@livingstonerea@martin
Legal Services
LIVINGSTONE seeks to simplify your real estate journey by offering you access to legal services provided by our trusted partner, the law office of JUDr. Petra Kotulan. Specializing in ownership rights, our partner has a wide-range of services tailored to making each of the legal aspects of your purchase easier. You can expect:
Legal consultation regarding real estate ownership, in particular solutions for transfer of private/cooperative flat ownership
Document preparation, everything from official register paperwork and filing to S.R.O. work for foreigners when needed
Reservation and escrow management until the sale between seller and buyer becomes final
Any other legal services you may need
The legal offices of JUDr. Petr Kotulan are located at
Karlovo náměstí 18, Prague 2
Mortgages
As part of our commitment to quality, we at LIVINSTONE work closely with specialists Star Capital Finance to save your time and money when it comes to financing the purchase of your new property. Star Capital Finance will help you find the best bank and insurance rates available. Even after you have received financing, Star Capital Finance will continue to assist you with any further related mortgage needs as well as with future refinancing steps and new purchases.
Mortgages for non Czech citizens are available for those seeking to purchase housing or invest in property in the Czech Republic. However, if you are not a Czech citizen and do NOT have a Czech residence permit, you cannot purchase property in your own name. Instead, you may set up a company such as an S.R.O., which will officially own the property, to enable you to make your purchase. If you are a citizen of the E.U., you are able to buy property in your own name provided you have a long-term residence permit. In both situations Star Capital Finance can help, assisting non-residents with setting up S.R.O.s and E.U. residents in obtaining long-term residency visas.
To help you get your mortgage quickly & inexpensively Star Capital Finance offers you:
Arrangement of the property valuation (assessment)
All bank paperwork you will need supplied to you and then submitted to the bank for you
Negotiation with the bank on your behalf and representation of you at the official land register
Advice on the advantages/disadvantages of different banks for different types of clientele and identification of the bank most suitable for your needs
Assistance in getting required home & personal life insurance at favorable rates
For more information please visit www.scfinance.cz or give us a call and we will be happy to arrange a meeting with Star Capital Finance for you either directly in our office at Nádražní 60 in Prague 5 or at the Star Capital Finance office.